Our executive team is a passionate group of committed individuals (who also ju​st happen to be crazy about running!). We understand the power of the flock and strive to make a difference in our community.
Carrie Scace
President
Carrie Scace is a writer, runner and mother of two amazing young men. She ran her first marathon at age 23 in worn out shoes, a cotton T and a Timex digital. Carrie is endlessly grateful for her Harriers running community, (mostly) reliable running genes and improved gear.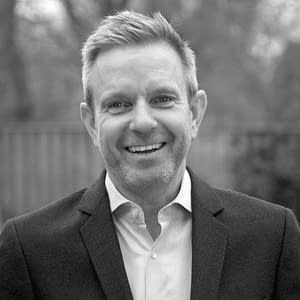 Andy Blackwell
Director of Racing & Events; Vice President
When Andy Blackwell isn't chasing his adult twin "children" around, he's likely chasing his dog Monty on the trails. He's appreciative of running—the wonderful places it takes us, the opportunity to open our eyes to amazing things, but mostly the chance it provides to connect with others. The Harriers have offered all of these things and he's proud to be part of the flock.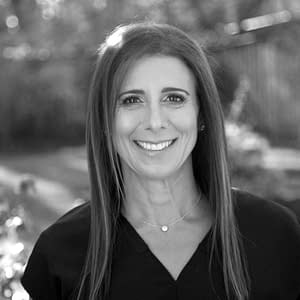 Gila Ossip
Treasurer
Gila Ossip is a CPA and owner of
Tax4Nanny Ltd, a payroll service provider for families that employ nannies, elder caregivers and other domestic staff. She is a proud mom to 2 teenagers who love to keep her on her toes. Gila loves to run, likes to occasionally race and really enjoys spending time with the Toronto Harriers community.
Alistair Munro
Director of Coaching
Alistair is the epitome of a passionate runner. While he loves running fast, he's insistent on running long term which means he believes in running smart, and always tuning into the joy of running. Having run some of his fastest times after the age of 50 (including a 16:51 5km!), Ali has a specialty in helping masters runners access their potential. Despite his middle-distance speed, Ali's main love is trail running and he has some epic ultra runs (and wins!) under his belt.
Suzanne Zelazo
Director of Communications
Suzanne Zelazo is a writer, editor, and educator. A former pro triathlete, Suzanne's various artistic projects seek to integrate creative expression and the body. She continues to coach multisport with Team Atomica.
Christa Plumley
Secretary
As the mother of three and a technology lawyer, Christa appreciates the balance and perspective that running provides her. Above all she cherishes the friendships and sense of community the Harriers has brought her.
Ian Kinsella
Director of Membership & Recruitment
Ian Kinsella is in charge of memberships and recruitment for Toronto Harriers and runs a recruitment business for the technology industry by day. Ian is an Irishman (from Dublin) who came to Toronto 2 years ago and has been making his mark on the Toronto running scene ever since. He is a strong road runner (a 2:37 marathoner) but loves racing on the trails. Not surprisingly, his favourite drink is Guinness.
Sarah Stern
Member-At-Large
Sarah Stern started running in 2011 when, through work, she got the chance to enter the New York City Marathon. She admits to having no idea what she was getting herself into and absolutely no idea how much running was involved in getting to the start line. She eventually ran New York in 2015, and shortly thereafter decided that she really did like running. During the day, Sarah builds partnerships that increase the capacity of individuals and communities to access good, healthy food. Sarah is really proud to be part of the Harriers, a community filled with runners who inspire and are inspired by each other.
Previous Years
2019-2020 -A Blackwell, I Kinsella, A Munro, G Ossip, C Plumley, C Scace, S Stern and S Zelazo.